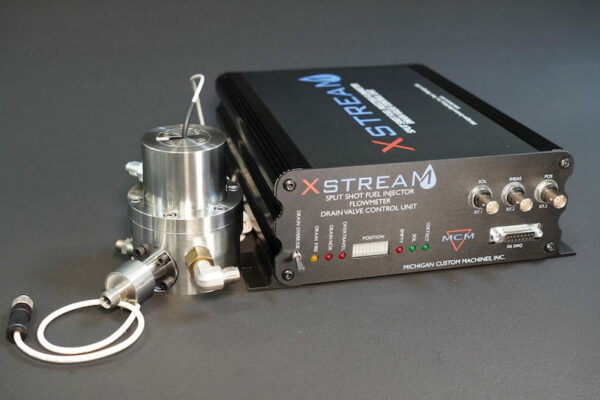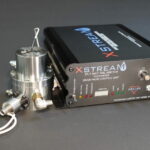 XSTREAM Solution for Precision Testing
Description
Introducing a shot-to-shot flowmeter that will change fuel-injection systems as we know them
MCM has packed decades of expertise in hydraulics and fuel-injection engines into the XSTREAM, a shot-to-shot flowmeter that has sparked a revolution in the world of automotive manufacturing. The XSTREAM is the only U.S. solution that can measure to the precise requirements of modern fuel-injection systems. Using positive displacement principles, it provides reliable, actionable data beyond current industry standards to reduce the burden of testing and safeguard that your products are examined under real-world conditions.
Other shot-to-shot measurement systems are expensive, hard to use, and buckle under the rigors of testing — and even at their best, they can't provide precision data. Meanwhile, the XSTREAM has measured a previously unimaginable 25 injection splits (and counting!) for diesel and GDI gasoline injectors. It also reports the volume, opening time, and closing time for each of those individual splits, offering the most precise measurements in fuel-injection testing for manufacturers that demand the best performance out of their product.
XSTREAM is a turnkey solution with its own computer included. It can be integrated into any system or can run completely self-contained without being incorporated into the testing machine.
And with MCM's renowned onsite training and support, you'll have a partner in engineering solutions for today and tomorrow.
Other XSTREAM features include:
Internal "bias relief" that protects the meter in case of drain valve failure, electronic failure or obstruction and automatically changes the setting based on dinitrogen pressure supply.
Internal wetted components are composed of ceramic and stainless steel so they can handle extreme heat and minimize wear and tear.
MCM's uniquely designed drain valve with a ceramic check ball provides durability and is easily replaceable (in 5 minutes).
A compact design works in any orientation, adapts quickly to different volumes and resolutions, and adapts easily to class 1, division 1 use.
Injector cutout in the event of failure for maximum safety.
XSTREAM is designed by people who know and understand fuel injectors, fuel-injection systems, and competing technologies. The institutional knowledge is imbued into this shot-to-shot flowmeter and its companion software can be easily interfaced with almost any testing system. It's like having an MCM expert in fuel-injection systems onsite, helping you push your product beyond industry standards and empowering your company to innovate freely and fearlessly into the future.