Testing Equipment Manufacturer
Michigan Custom Machines makes a wide variety of automotive equipment for production testing and lab use. The majority of our automotive and industrial testing equipment is hydraulic based, however we often work in other areas. We excel where the application is unique and different, allowing us to offer a diversified auto product testing line that is tailor-made to your exact specifications. Product Development, Production, Durability Testing, and Build to Print.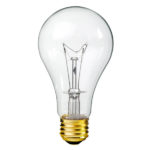 Product Development
Often our equipment starts in the product development stage of the manufacturing life cycle. We design and build a piece of testing equipment that is highly flexible and heavily instrumented for determining product performance in the laboratory and developing a test strategy for production. These product development benches are also used for initial durability evaluation and used for production audit testing . Because of the flexibility in design and durable construction, these machines can be used going forward in developing new products for 10-20 years.