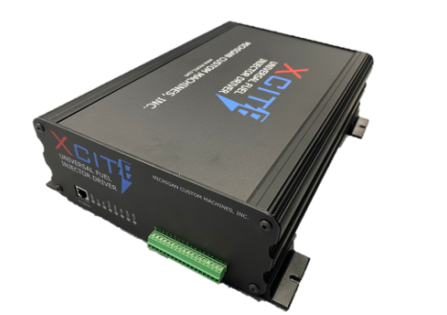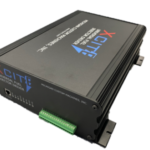 XCITE Universal Fuel Injector Driver
Description
The simulation of road conditions to test modern fuel injectors has been impossible — until now.
MCM has vast experience engineering solutions in every field from electrical to controls to mechanics. But some of our greatest innovations have come in the realm of hydraulics and fluid dynamics. And now, MCM is rolling out its latest breakthrough in testing solutions for automotive fuel injection: The XCITE Universal Fuel Injector Driver.
The XCITE is a completely programmable fuel injector driver that provides manufacturers with the unprecedented ability to fire gasoline/petrol GDI and diesel fuel injectors in a way that mirrors what the components will face on the road.
Today's electronic diesel or GDI injectors are the foundation of cleaner and more efficient engines. But they also require more power and precision than their PFI predecessors. Typically, the electrical current must be delivered to the injector in brief and intense bursts, known as "shots," so the injector solenoid won't overheat or wear down over time. In addition, modern engines require several shots within the combustion phase to maximize performance while minimizing emissions and noise. The simulation of these conditions with any degree of accuracy or control across a variety of injectors has been an industrywide challenge — if not an impossibility.
Until now.
The XCITE driver was designed to integrate seamlessly into any test machine for production or endurance testing. The driver's flexibility empowers the manufacturer to change waveforms quickly with precision and customization to the end user's needs. You can essentially drive any solenoid-based injector on the market any way you want.
Other features of the XCITE include:
The driver is fully configurable using our XCITE companion software, so there's no need to learn programming. And the software package allows easy setup from a PC or laptop.
The XCITE can sync with several ways of rotating mass or fire asynchronously, so you can use the same controller for multiple types of products.
It's compact and self-contained, not much larger than an OEM controller, so it'll fit easily in your machine.
The open communication protocol allows easy interface for machine control.
It's an Ethernet IP device compatible for PLC integration, easy to use for PLC programmers.
The XCITE can store up to four multi-shot waveforms for instant recall from digital inputs, so it integrates easily with non-computer-controlled machines.
The XCITE's open or shorted injector connection detection protects itself from damage.
The driver has the ability fire for up to 45 seconds in SAE tests, so there's no need for additional power supplies or hardware.
XCITE was also designed for maximum flexibility, so can be used in a wide range of applications, including:
OEM future product development
Test bench integration for endurance testing fuel injectors
Production test machine integration for both in-line and end-of-line testing
Lab bench or audit bench integration
Expanded use with custom firmware
Testing of multiple injector types and brands on the same equipment
Retrofitting older machines for increased control of electronic fuel injectors
And as we continue testing and pushing the XCITE, more and more possibilities continue to open up. This driver is truly the doorway to fearless innovation in the realm of fuel-injector testing. The future is truly boundless.