Michigan Custom Machines is sometimes thought of as providing single unit, stand alone test machines, however we can also provide the complete test line for your facility. A test line, or test system, consists of several machines that are interconnected with conveyor or material handling that transfers that product from the manufacturing line, to the production test line and finally to marking, packout or whatever the next phase is in your process. The production line can consist of several machines, pre-process and post-process operations. We are familiar with part tracking and databasing the test results so that at a later date a serial number can be traced to the test results and the machine that they came from. Examples of pre and post processes are:
Laser Marking
Part Stamping
Vision Inspection
Packout to bins or Dunnage
Reject Quarantine
Label printing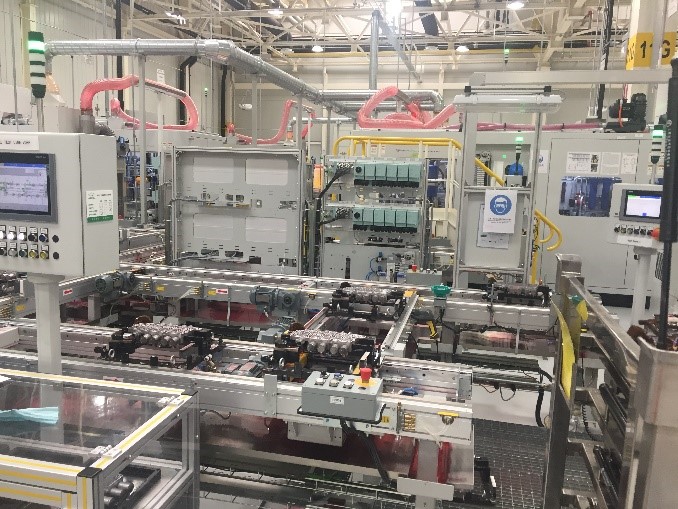 Test System Technologies
We use technologies such as 2D QR Bar Codes, RF tags, and OCR for part tracking and Robots, Conveyor, Pick and Place, and chutes for material handling. We have also applied our knowledge of implementing the production test system to implementing lean cell assembly systems that involve other operations such as fastener torqueing and press operations.