Testing Equipment Manufacturer
Michigan Custom Machines makes a wide variety of automotive equipment for production testing and lab use. The majority of our automotive and industrial testing equipment is hydraulic based, however we often work in other areas. We excel where the application is unique and different, allowing us to offer a diversified auto product testing line that is tailor-made to your exact specifications. Product Development, Production, Durability Testing, and Build to Print.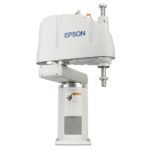 Production
Many machines that we build sit on the production assembly line to validate function of a component or sub assembly at critical stages prior to adding more value to that component. This involves collecting and storing data as well as handshaking with the automation process. We have worked with many assembly integrators and bring testing expertise to the table where the risk is high.