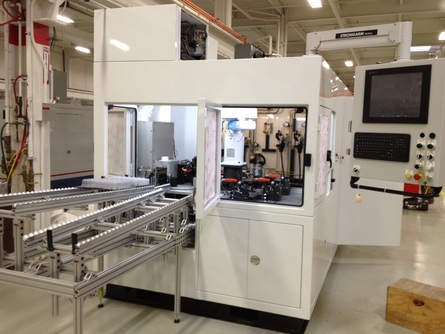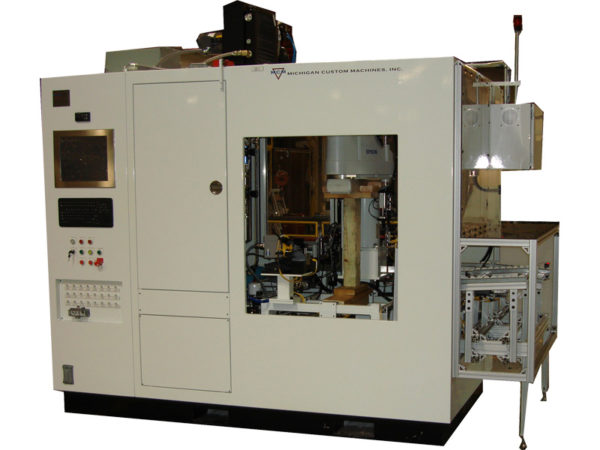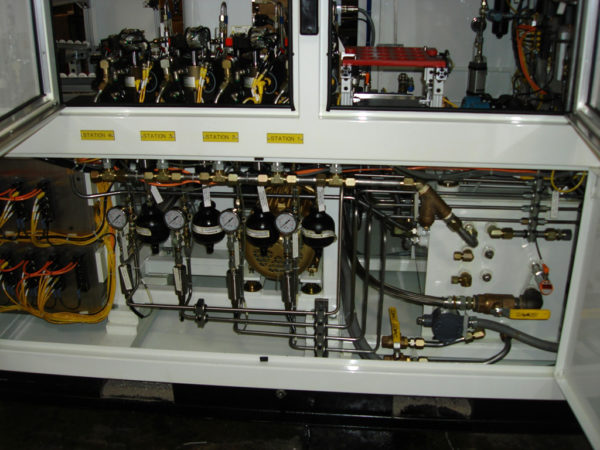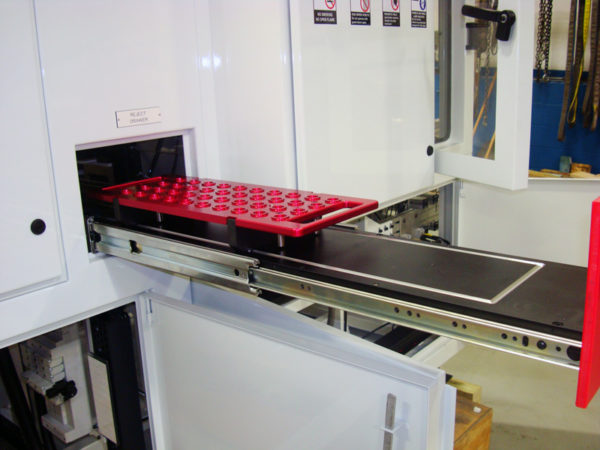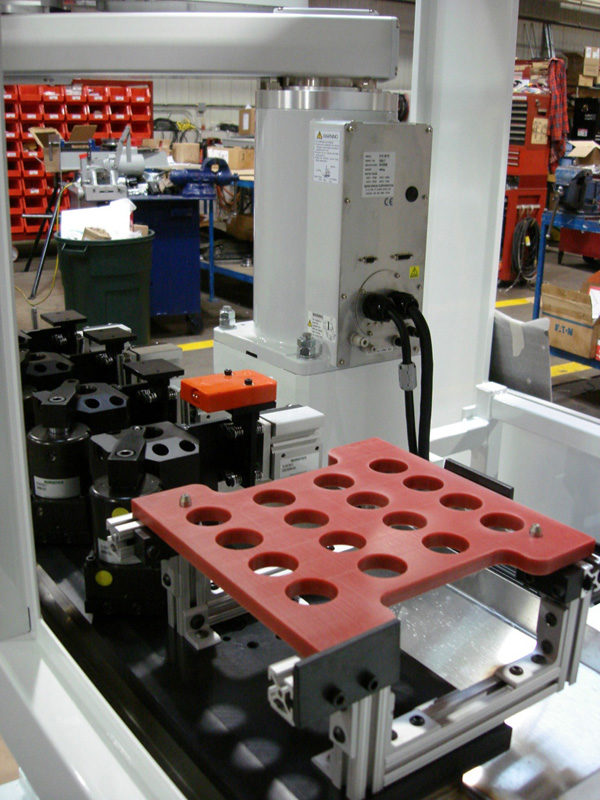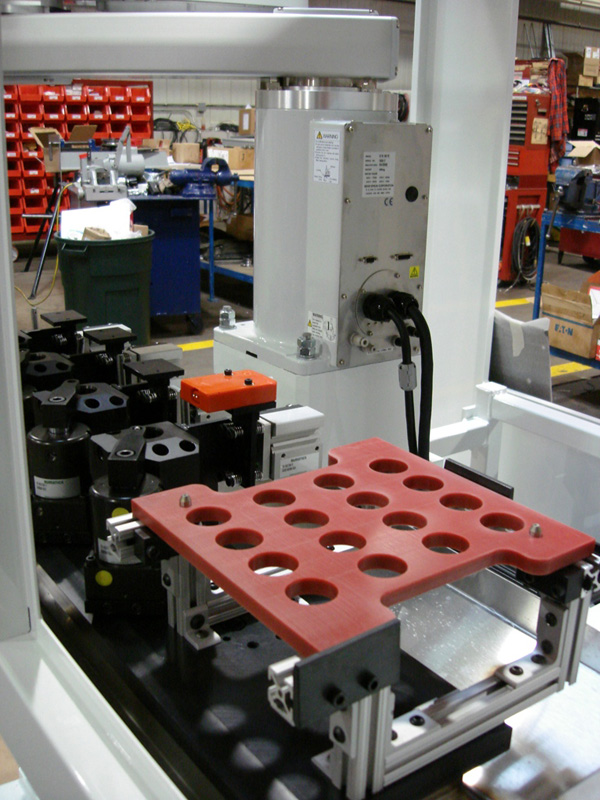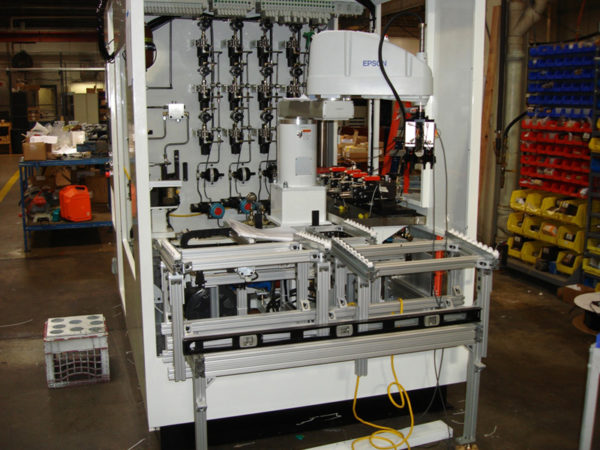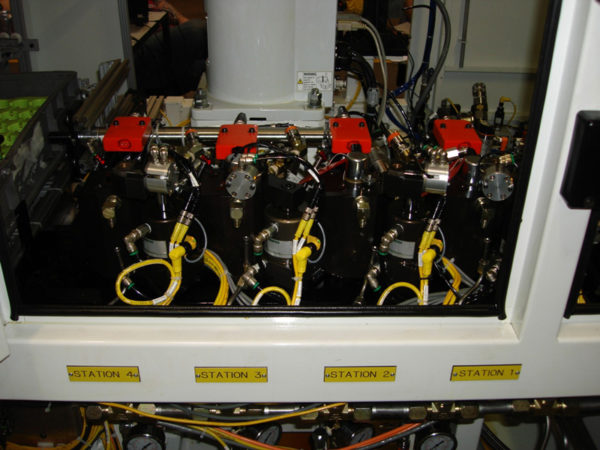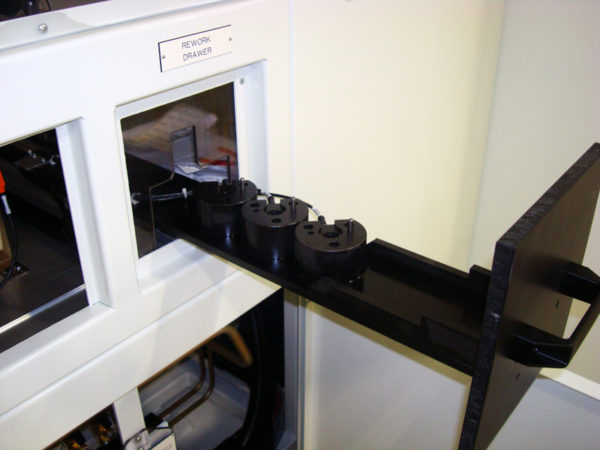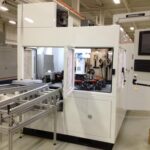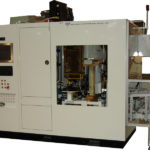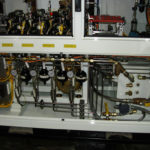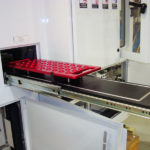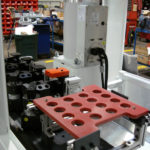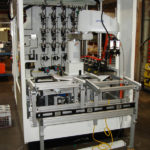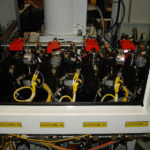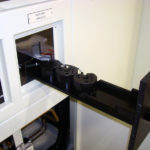 Oil Control Valve Test Machine
Description
Automatically performs a complete functional test on an oil control valve, laser marks the part and packs it out to shipping trays.
This machine is completely automated and functionally tests an engine oil control valve. Every 9 seconds a part is processed. In addition to testing, the pins in the electrical connector are inspected for position, oil is removed from the part, good parts are laser etched and tested good parts are packed out to shipping trays. Rejected parts are contained in a locked drawer that can be opened later for non-conformance containment. A small touch screen near the reject drawer identifies what each part failed for.
There is a mastering mode, where the robot will run 10 parts in a master nest across all of the test heads in the machine and perform a gage R&R. The pack-out area can accommodate an hour's worth of production and automatically indexes full trays out to a conveyor and brings in an empty one from another conveyor.