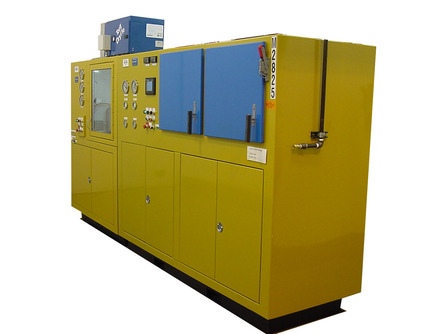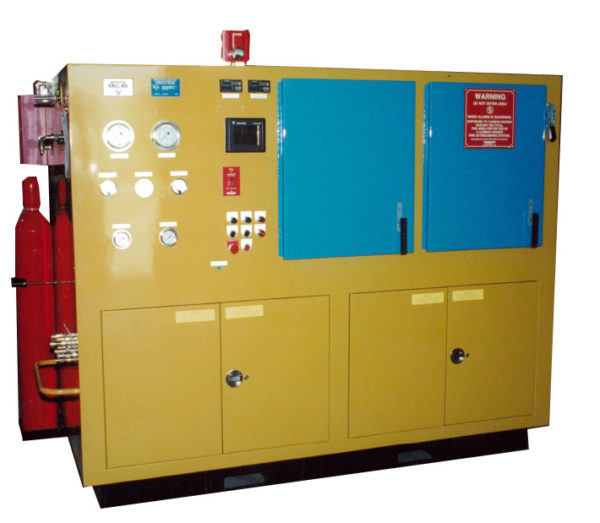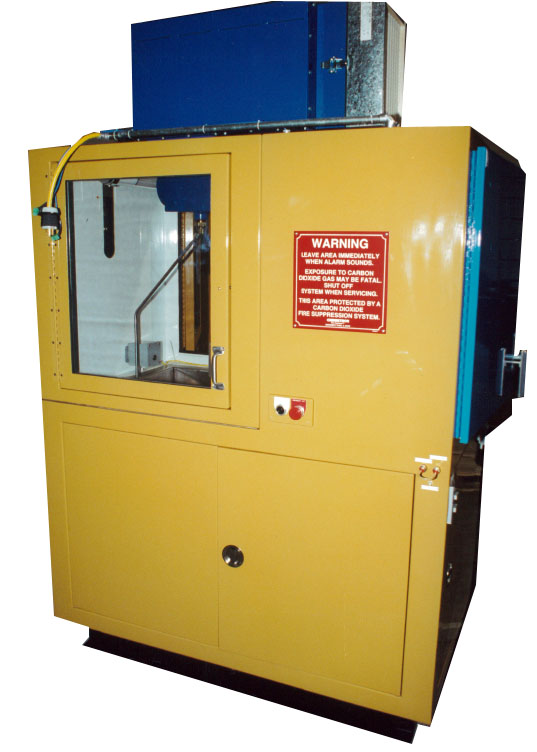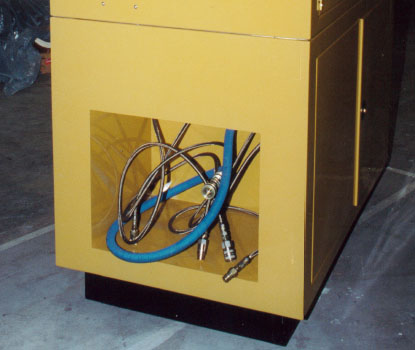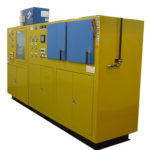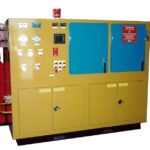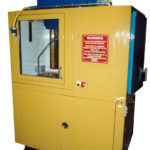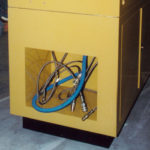 Description
This fuel system testing machine is targeted towards new hydraulic based product development and provides quick changeover as well as cost efficient conversion to production in the future. The system is comprised of a hydraulic power unit and a test station that can be changed out in a quick fashion.
The concept is that the test station can be configured for a product, rolled up to the power unit and then performance tested as needed. The changeover only takes about 15 minutes.
The power unit is capable of delivering two different temperature controlled fluids to the test station. The test station is fitted for a specific hydraulic product, but can be changed over easily to other products. Variations include high temperature control up to 140 Celsius with an integral fire suppression system.
Provides flexibility and reduces the number of machines required.
Servo valves control fluid pressures in the test station.
Large stainless steel sink in test bay leaves plenty of room for fixturing requirements.
Scavenge system in test station pumps sink drainage back to power unit.
Large access doors on either side of the test bay with double insulated panes provide excellent accessibility.
Performance test station can be replaced with production test station for performing advanced functions.