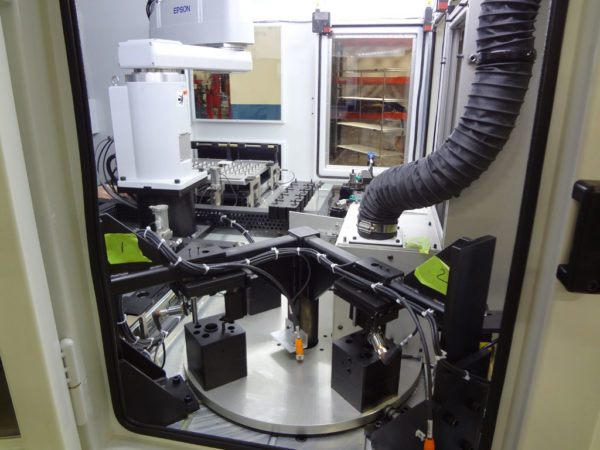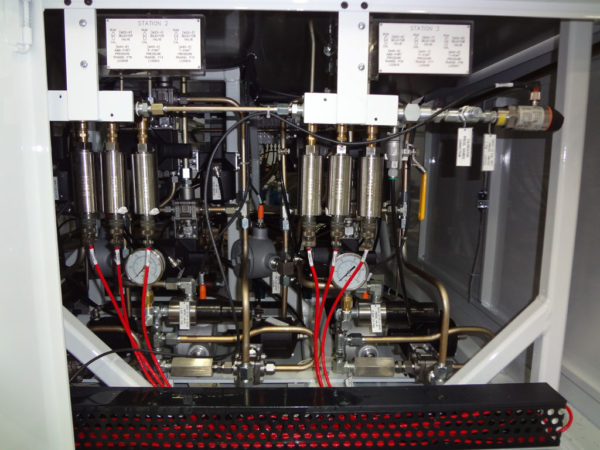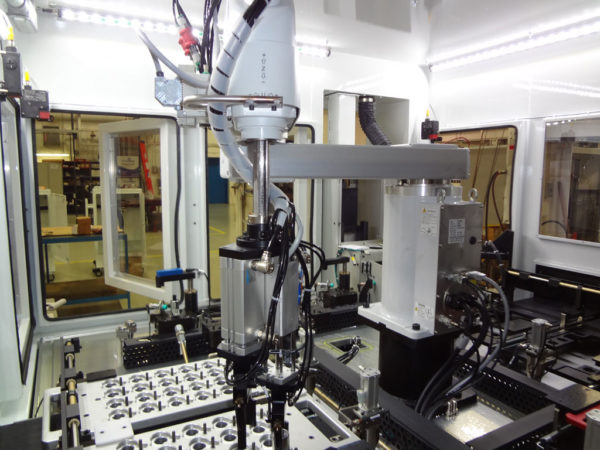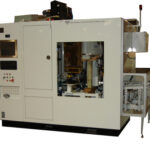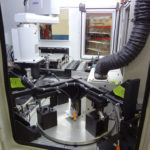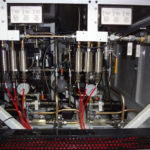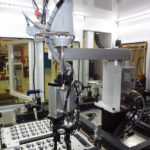 Engine Cylinder Cutout Valve Tester
Description
Automated end-of-line production tester for cylinder cutout valve.
This machine automatically receives untested valves from the automation line and tests the opening and closing response of the valve. A robot automatically loads and unloads four test heads and packs the parts out to a tray that automatically feeds when full. The parts are engraved in this station as well.
Calibration parts and reference parts are introduced through a special drawer that the robot picks them from to perform an automated calibration and system check.