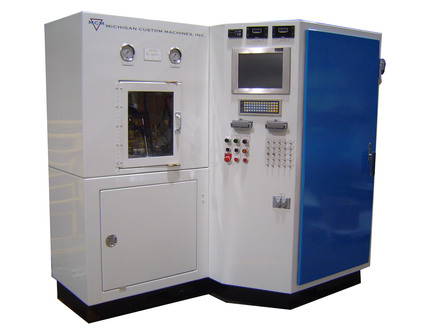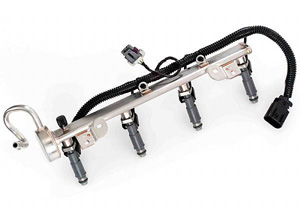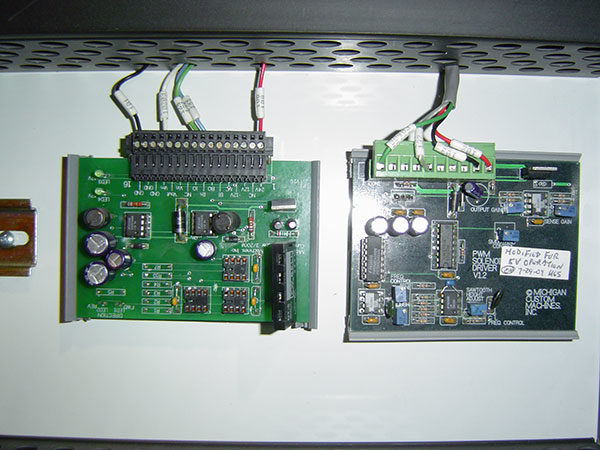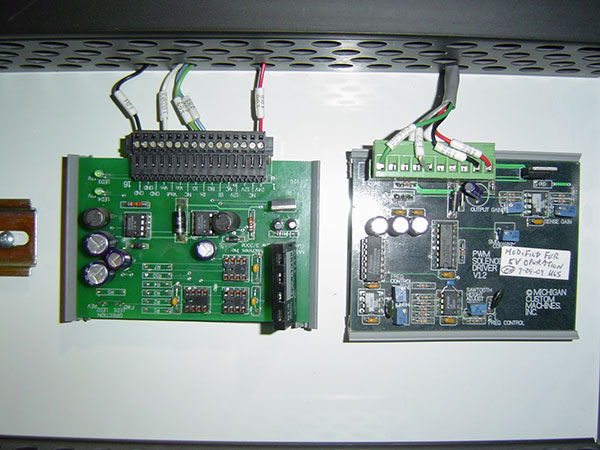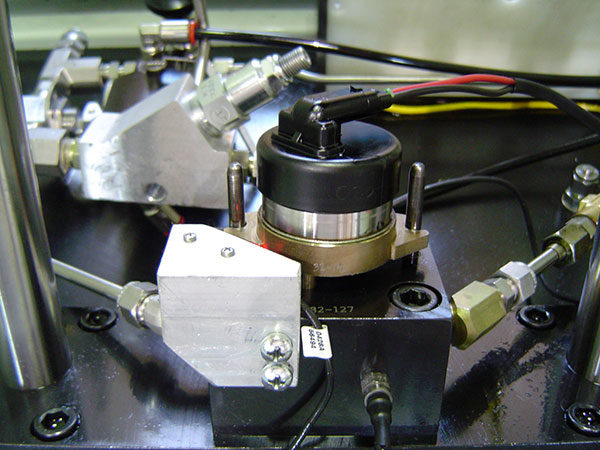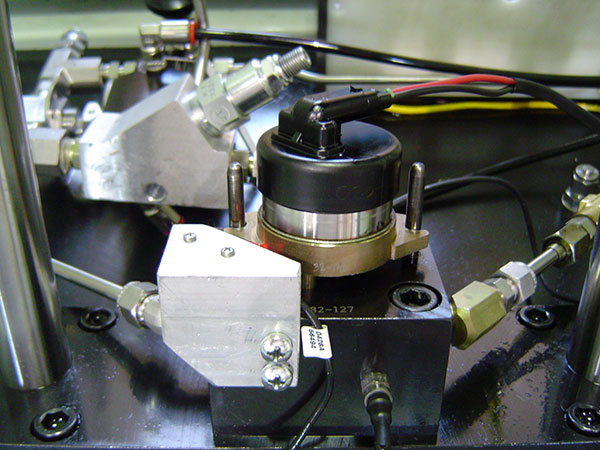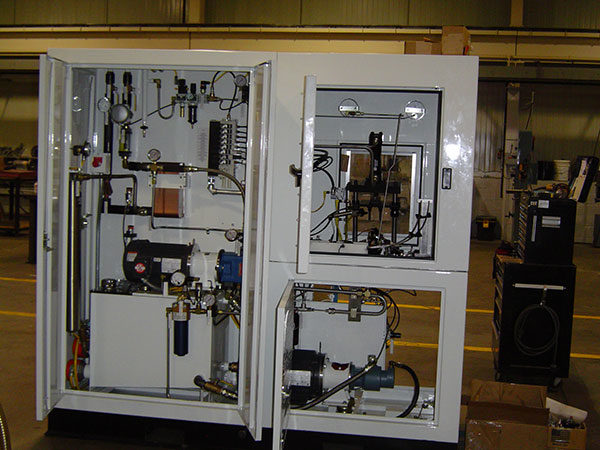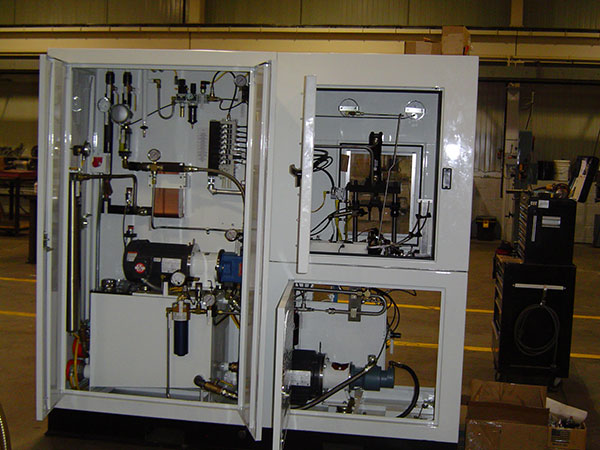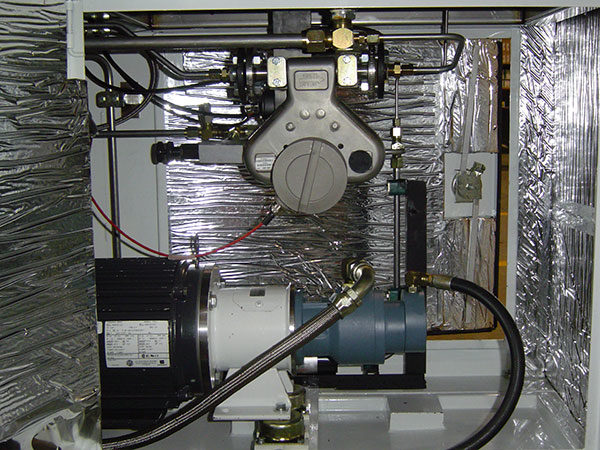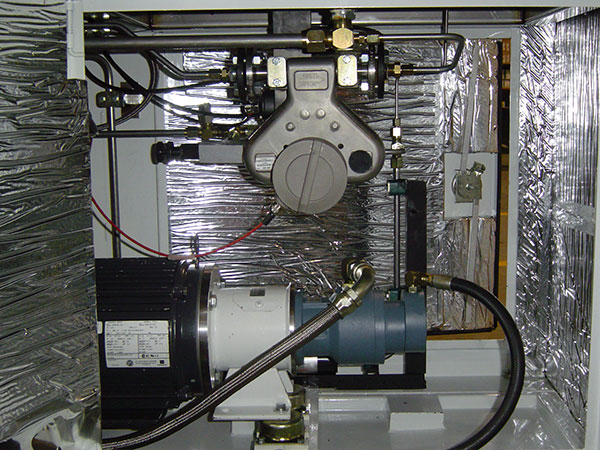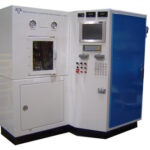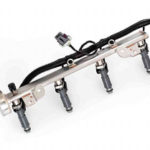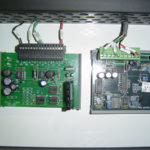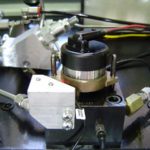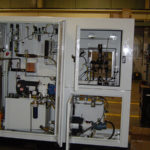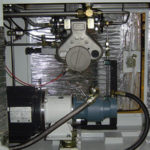 Direct Injection Fuel Pressure Tester
Description
This fuel system testing machine performs a production end of line test on a direct injection gasoline system pressure control valve. Features such as valve opening response, valve closing response, proof pressure and other pressure control characteristics are being measured.
The machine automatically engages the part, performs the test and logs the data locally and to a server.
Failed parts are contained with a poke a yoke sequence required by the operator before the machine will proceed with any further testing.