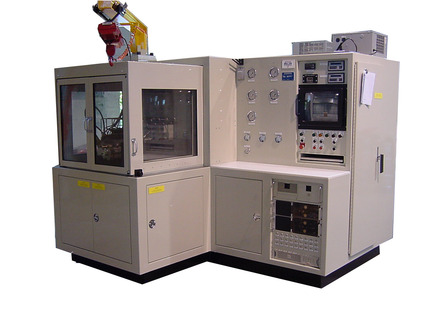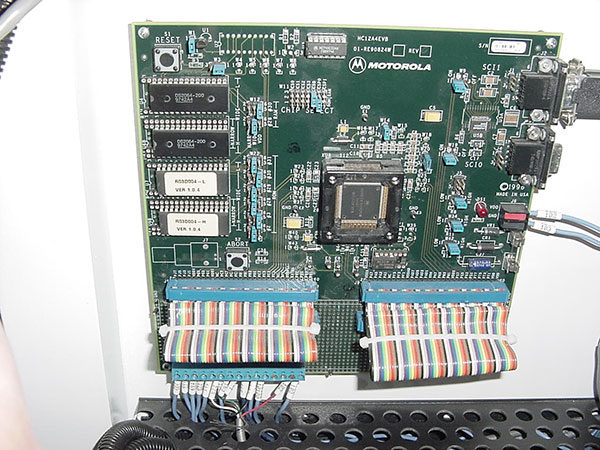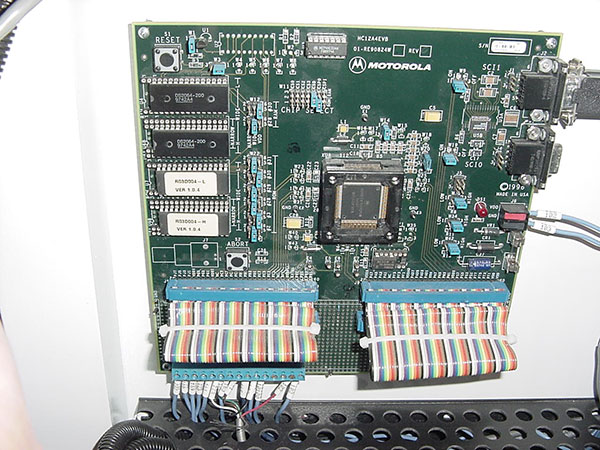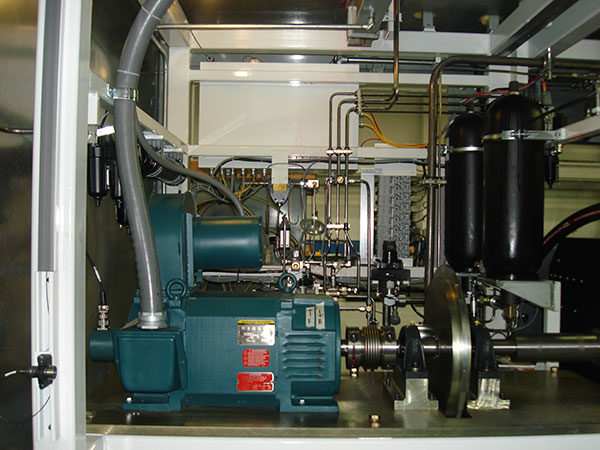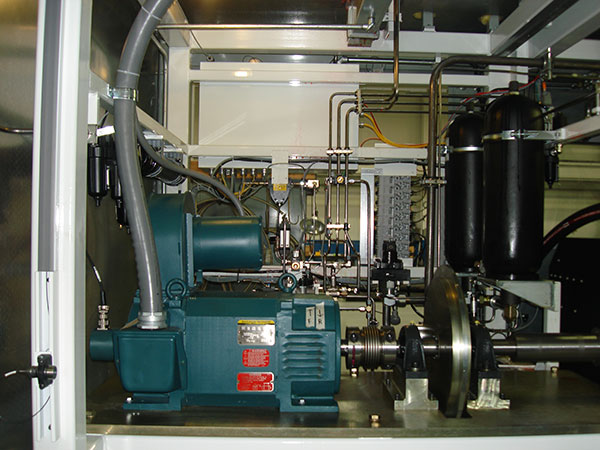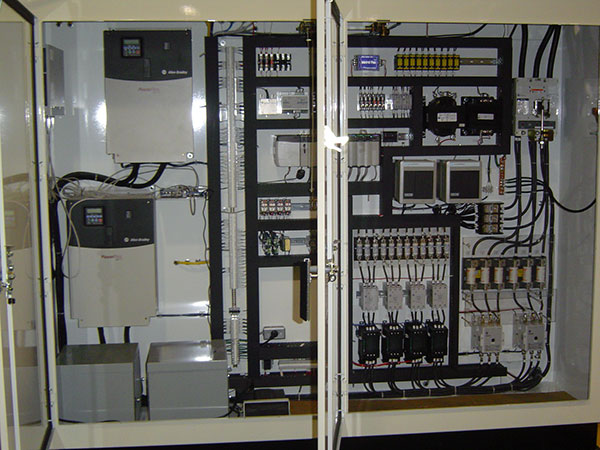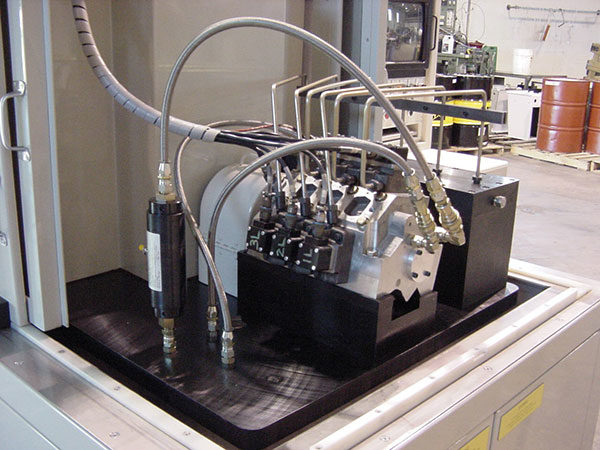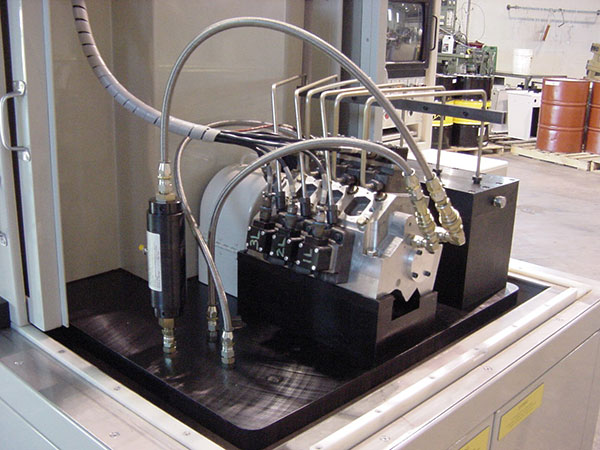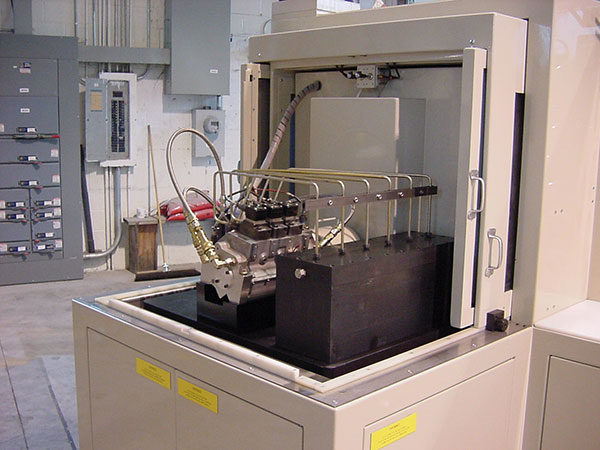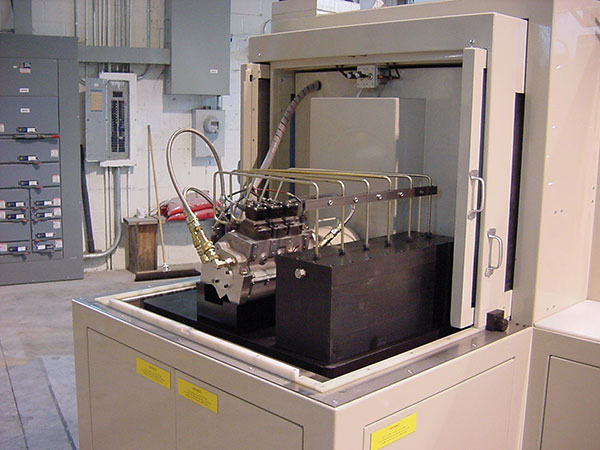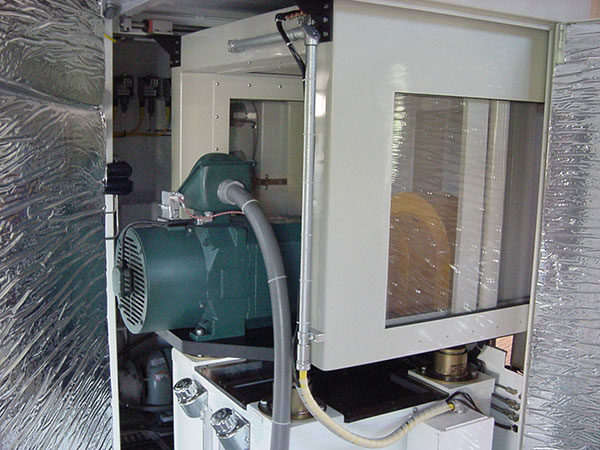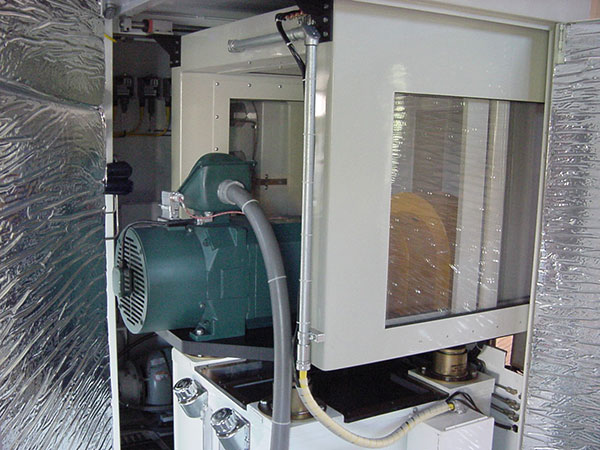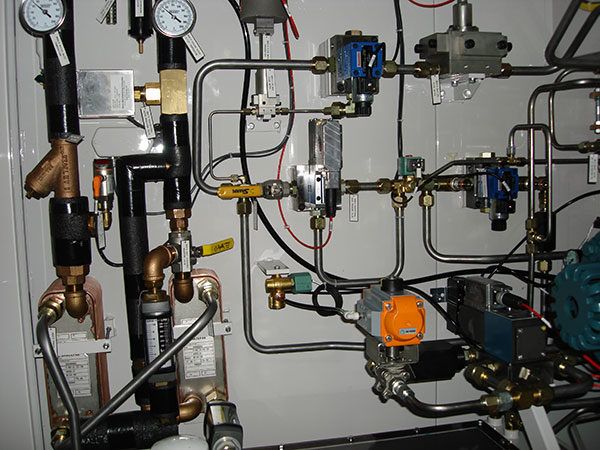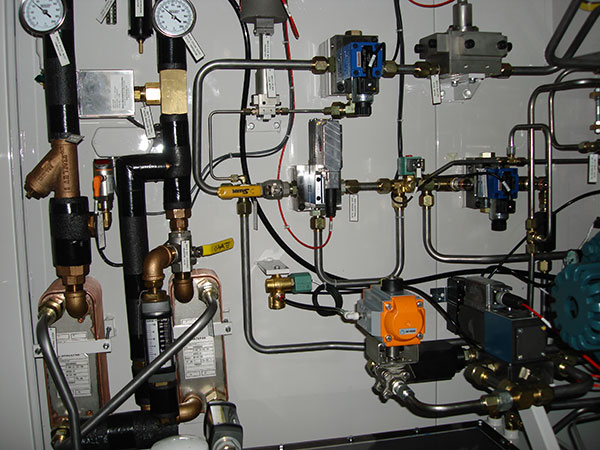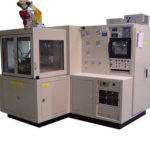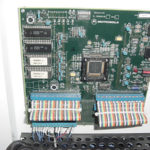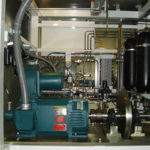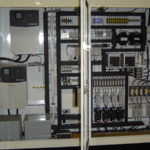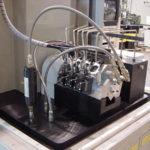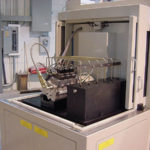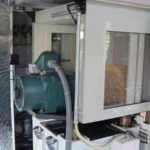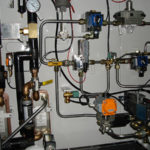 Description
The purpose of this tester is to production test a Common Rail pump for use in military tanks. The pump is electronic and the machine generates the signals to drive the pumping elements in synchronization with a spinning camshaft. The machine not only drive the input shaft, but loads the pump as it would in the engine application up to 30,000 PSI at 30 LPM. The test would scrutinize each pumping element by performing individual flow tests and then a total flow test. Electronic circuitry is also able to evaluate the quality of the timing gear and can report which gaps between the teeth are out of specification. The machine collects complete test data with bar coded information from the test assembly and sub components for later tractability.
Generates performance map for assembly and elements
A crane built on to the top of the machine assists the operator in loading and unloading the fixture.
The unique hood on this machine completely surrounds the test part during testing, but can be completely retracted into the main cabinet for full accessibility to the test part.